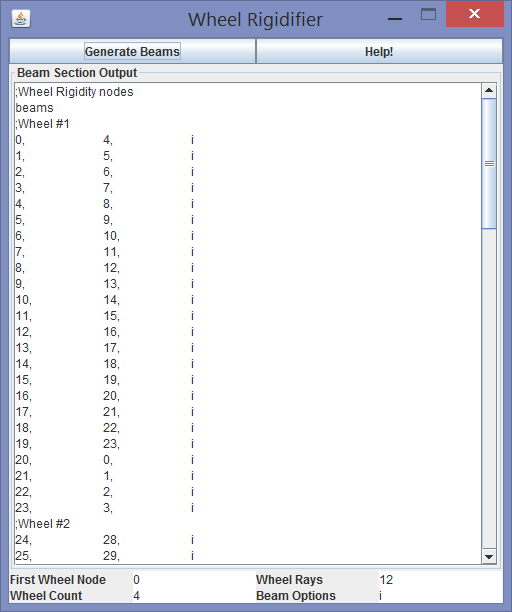 Used to create soft tires which do not expand at speed. Created by derbymutt.
Generates a beam section that must be placed below the wheels section.
Instructions:
This tool requires Java, which you can get
here.
After installing, just extract the zip and double-click
RoRWheelRigidifier_1.1.jar
.
The tool includes a built in Help system, which should answer any questions you have.