Authors

Atlas, Masfilip, CuriousMike
This is a Citroen 2CV Atlas and Masfilip made for the Factory Car Competition. Atlas made the model, Masfilip made the N/B.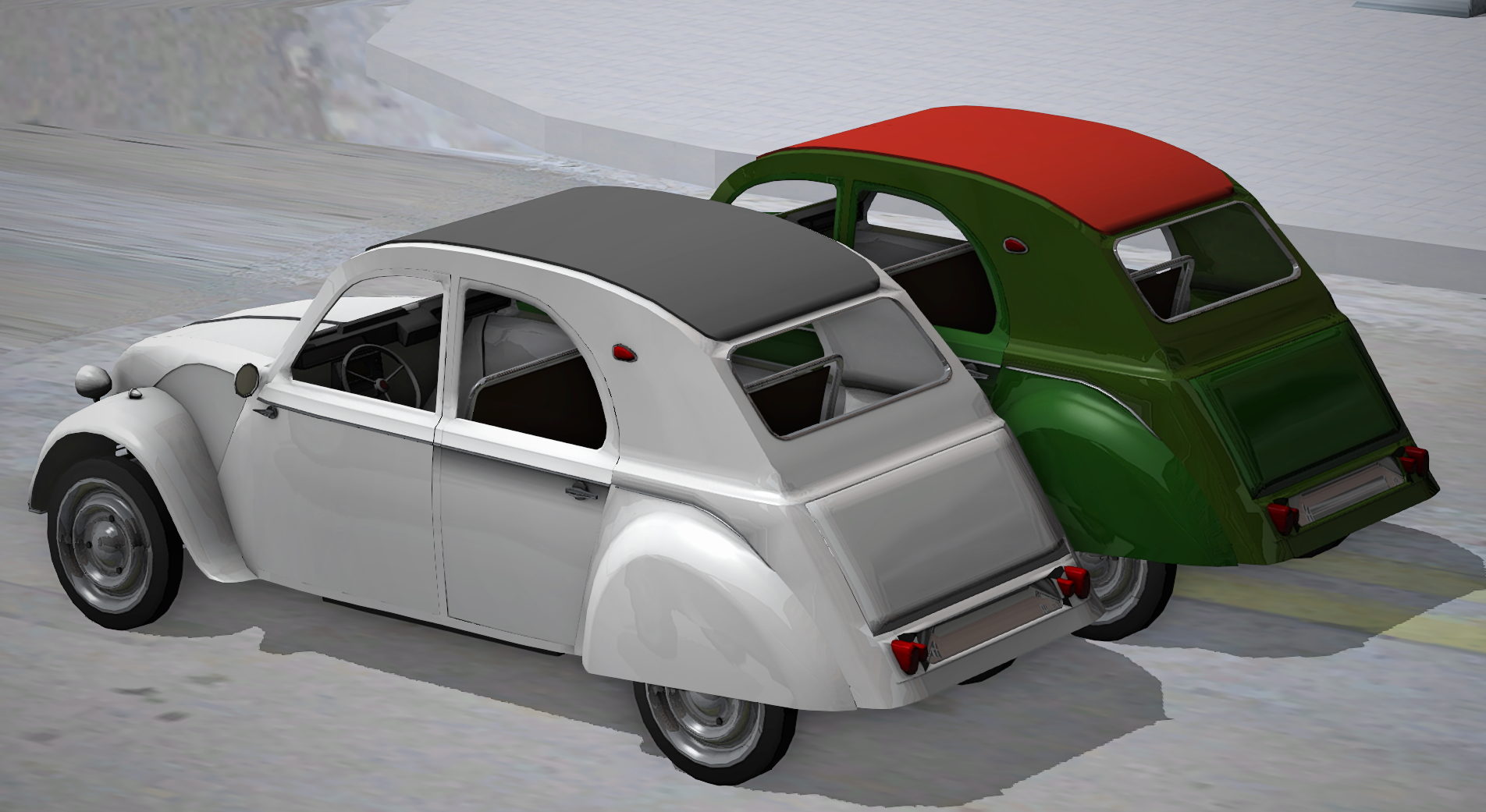 Changes from the original release:
Fixed all spawner log errors
Made green/white skins selectable between versions
Features:
Medium detailed model
Realistic suspension
Average destruction quality
Horrible UV's (Bluntly)
Realistic Citroen engine sounds
Openable Doors, bonnet, trunk
Includes:
Default green version with flexbody wheels
White version
Credits:
Modding rules:
You have the freedom to modify this car. Just no Slammed, Bling bling & horrendous modifications that burns my eyes please.