Professional Drifter Dude
Joined

Mar 20, 2022
Messages

12
Location
I reinstalled Rigs of Rods to get the contentpack, now it just instantly crashes with this error.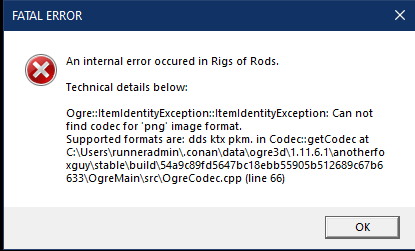 It's odd, because it was working before. I read about it, and tried editing plugins.cfg to no avail.
(i'm using an intel system btw, with intel integrated graphics.)
My system is up to date, so what could be the problem?
I also tried reinstalling already.