Joined

Oct 5, 2019
Messages

3
First. my computer specs
Windows 10 home x64 (ver: 1809 build: 17763.775)
i7 9700k
32GB RAM
GTX1070
... and several SSD, HDD
installed the game (version 0.4.8RC5), and first run i got this error.
[An internal error occured in Rigs of Rods Technical details below Failed to generate list of installed content]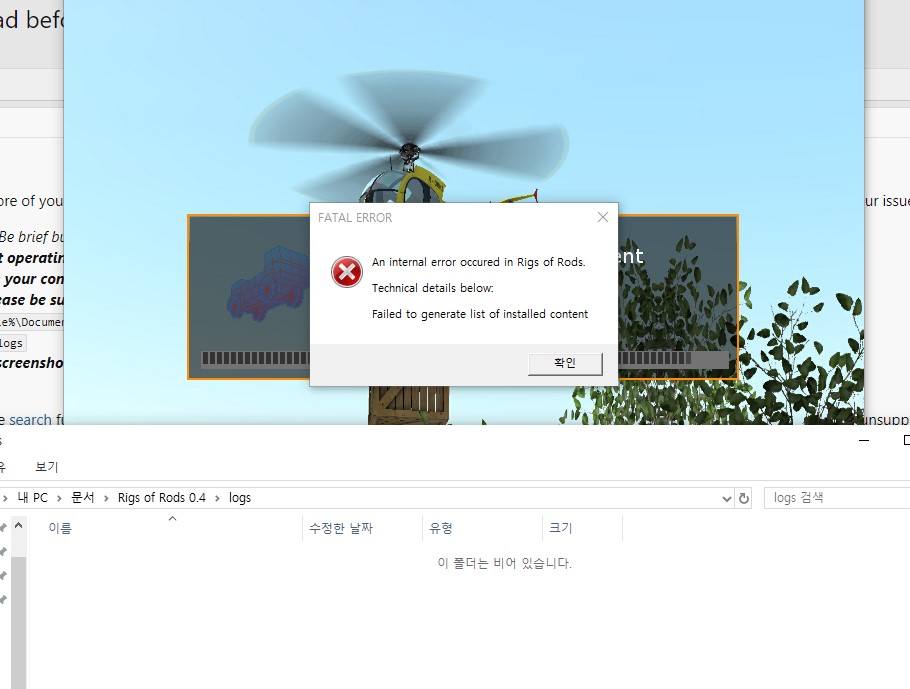 It leaves no error log, So I don't know what's the problem...
I tried several reinstallations, reboot, internet change and it didn't work.
Is this a simple problem? Or impossible to play?