Infamous Developer
Administrator
Developer
Joined

Jan 31, 2018
Messages

140
Location
Hi.
Our in-game vehicle control hints are currently a bit of a mess. We have 2 UIs, each with it's quirks:
Older "vehicle description" - this displays the "help texture" from old dashboard, if the vehicle specifies one. Also shows commands + descriptions. You need to show it manually.
Newer "vehicle buttons" - shows all available hotkeys as icons. Includes custom lights and commands.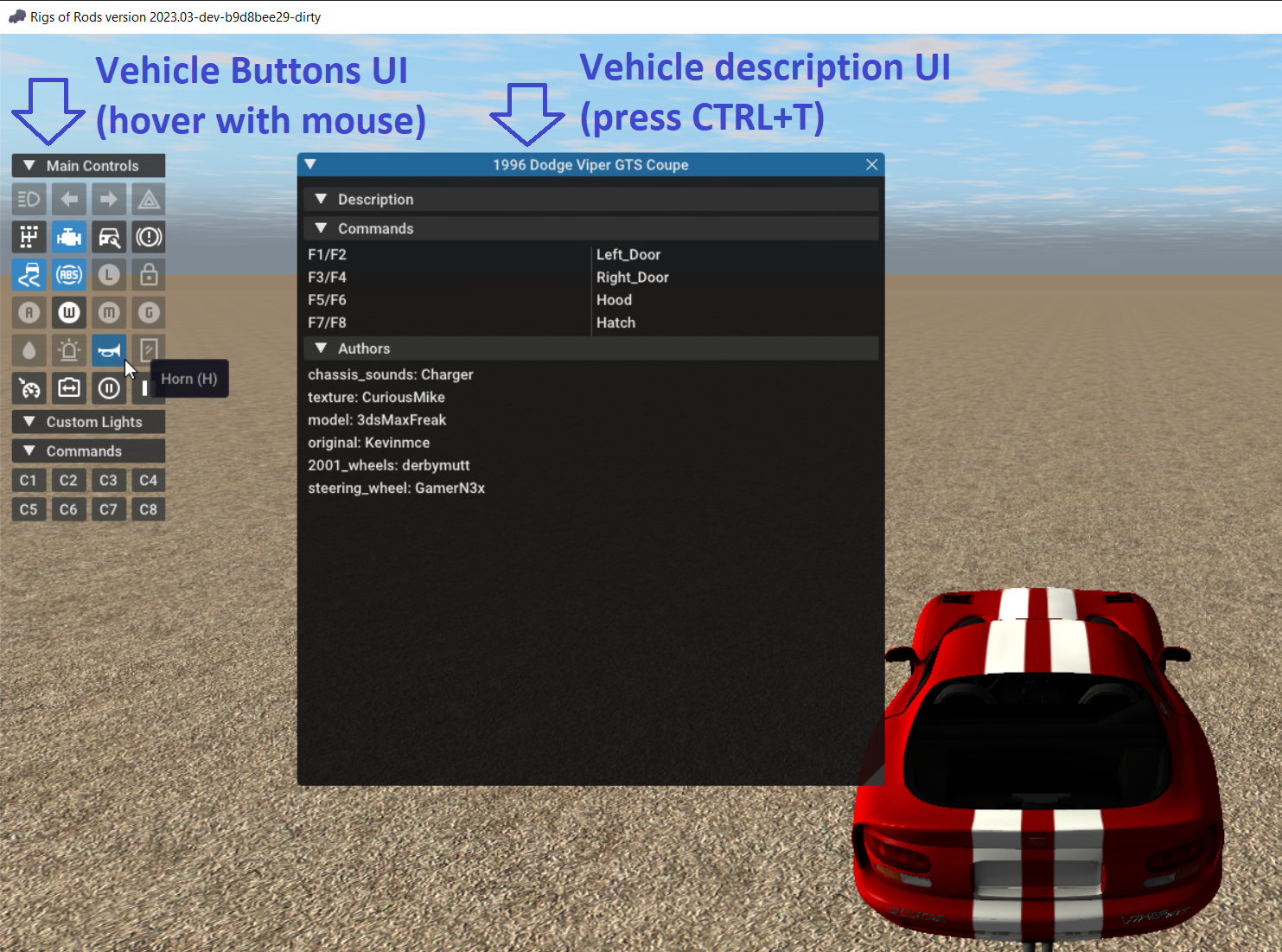 Apparently veteran users find the ButtonsUI annoying/not useful:
https://discord.com/channels/136544456244461568/189904947649708032/1080996266693107763
I hear you, but I'd still like to have some on-screen hint for beginners. What do you think?