Authors

tmf45, AnotherFoxGuy, Marcus915, CuriousMike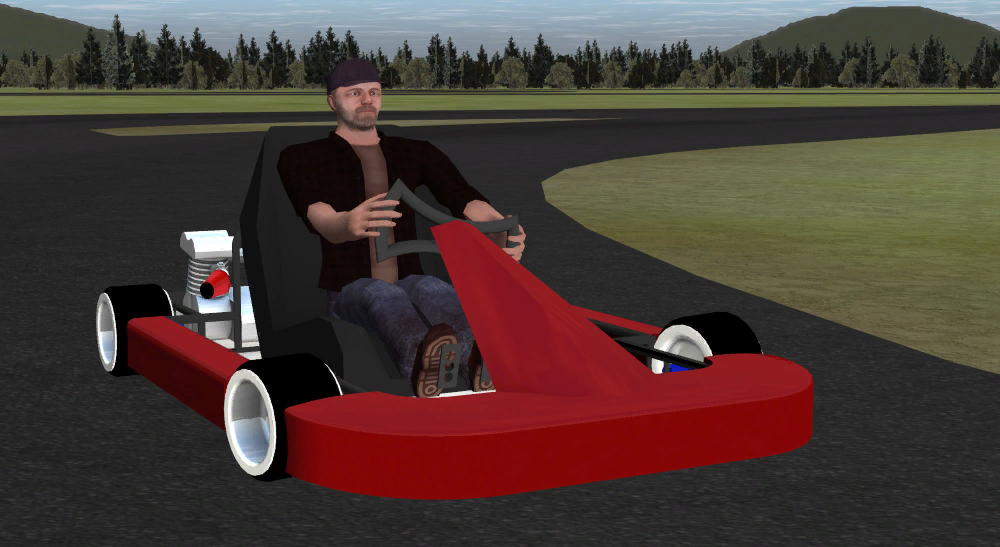 A revamp of a go-kart originally made by tmf45 and AnotherFoxGuy. It was released on the myBB forum in 2016.
Comes with all of the original color types.
Credits:
ThatParadiseEJ1 (tmf45) - Original meshes
@AnotherFoxGuy - Original n/b
RoR's resource files - RoRBot (character) mesh
Marcus915 - Contacting tmf45 for permission (thank you!)
Michael10055 (Myself) -Everything else. (Now known as CuriousMike)
Known issues:
It is overweight and probably too large.
RoRBot's arms still have movement issues.
Standard sounds.
Enjoy!
- CuriousMike, 2016