Authors

DarthCain, Green_Sub, Hemiboy, canonfire, K20, Bigboy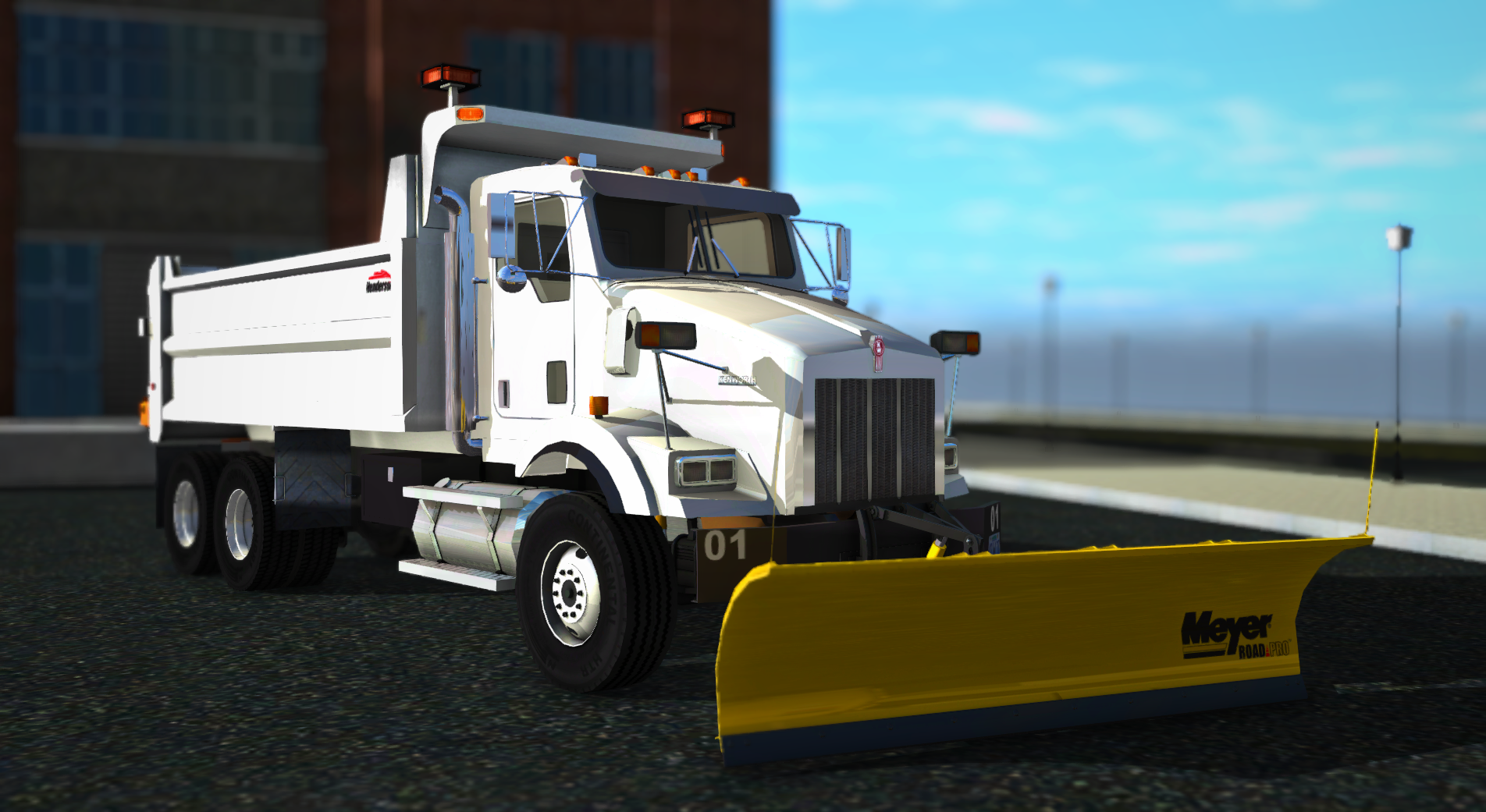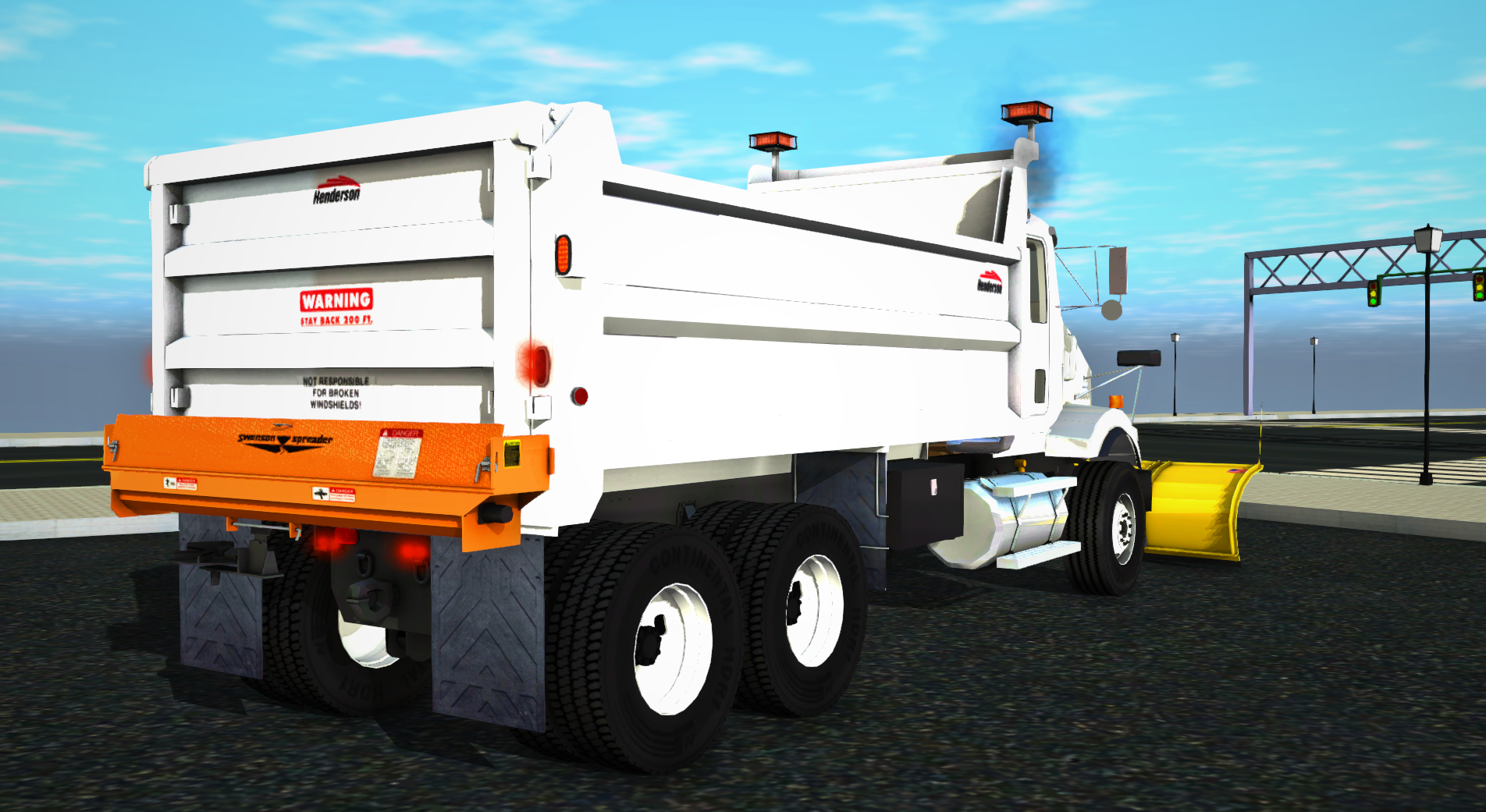 Features:
Animated dump cylinder
Snow plow that actually trips when you hit something
Lots of details
NOTE:
The cab is as finished as I plan on doing, so please don't ask about it or say it isn't finished.

Controls:
F3-F4 Hood open/close
F5-F6 Raise/Lower Dump bed
F7-F8 Open/Close Tailgate
F9-F10 Angle Plow left/right
F11-F12 Raise/Lower Plow
CTRL+F1 - CTRL+F2 Raise/lower Spreader Hatch Gate
G To activate Salt Spreader
To hook up the plow: drive up to it
To unhook: Press Alt+L
Lights:
N Turns on the head lights, plow lights and most of the running lights
M Turns on the beacon on the cab guard
CTRL+1 Turns on the high beams
CTRL+2 Turns on the working plow lights, i.e, the hidden light bars, and the blinky lights on the cab guard corners
CTRL+3 Turns on the cab guard corner lights for when not plowing
Credits:
Green_Sub - for doing most of the Plow's n/b, the original plow mount N/b, beta testing, giving me the original idea, and probably more that I'm forgetting
Hemiboy - for the tread pattern textures I used.
canonfire - for doing the flare placement, and warning light patterns
K20 - for the engine mesh that I modified
Bigboy - for the original T800, for without that I wouldn't have had a place to start.
DarthCain (myself) - Everything else
There are three files attached. One has the truck and the snow plow, the second is the skinzip with the colors I made and the last one is the PDN files I used to make the skinfiles.
Please do not distribute/create any mods of this without my permission. Skinzips are ok, but other modifications are not. This includes trading your mods or other ways of "Privately" releasing them. You have been warned. This means no putting it on Box5's Dodges or any truck too small for this plow. Or any truck without my written permission for that matter.