Repository Manager
Administrator
Old-timer
Joined

Dec 22, 2018
Messages

1,191
Location
Hello everyone.
Due to the age and instability of the current "stable" version (0.4.7.0), we have updated the installer for 0.4.8 RC4. The new installer includes both x86 (32-bit) and x64 (64-bit) versions of the game, and provides the option to download the new
content packs
.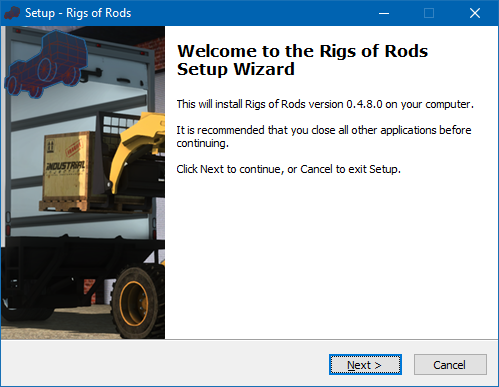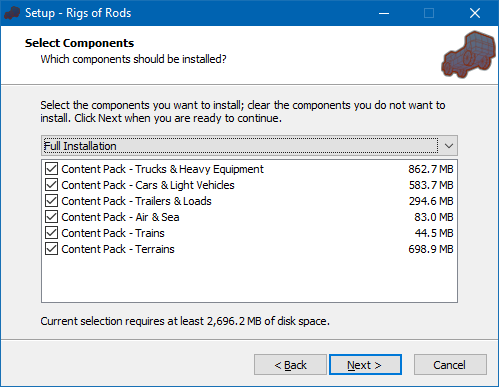 You can view the changelog for 0.4.8 RC4 here:
http://forum.rigsofrods.org/threads/test-build-version-0-4-8-rc4.1217/
With this, we're also ending support for 0.4.7.0 and have shut down the Official Multiplayer servers for it. 0.4.7.0 is now over 2 years old and a majority of the content released recently does not work with it. We highly advise you to update.
You can download the new installer from our home page:

Rigs of Rods is an open source vehicle simulator licensed under the GNU General Public License version 3.

www.rigsofrods.org
Please note that 0.4.8 RC4 is still considered a development build and is not a final release. We will update the installer once the final release of 0.4.8.0 is ready.
If you have any questions or issues about the installer, please create a thread on the appropriate
support forum
or join our
Discord server
and post your issue in the #support channel.
Thanks,
- Michael