A Walmart skin for the Dura-Built 176R, 176T, and 96T trailers.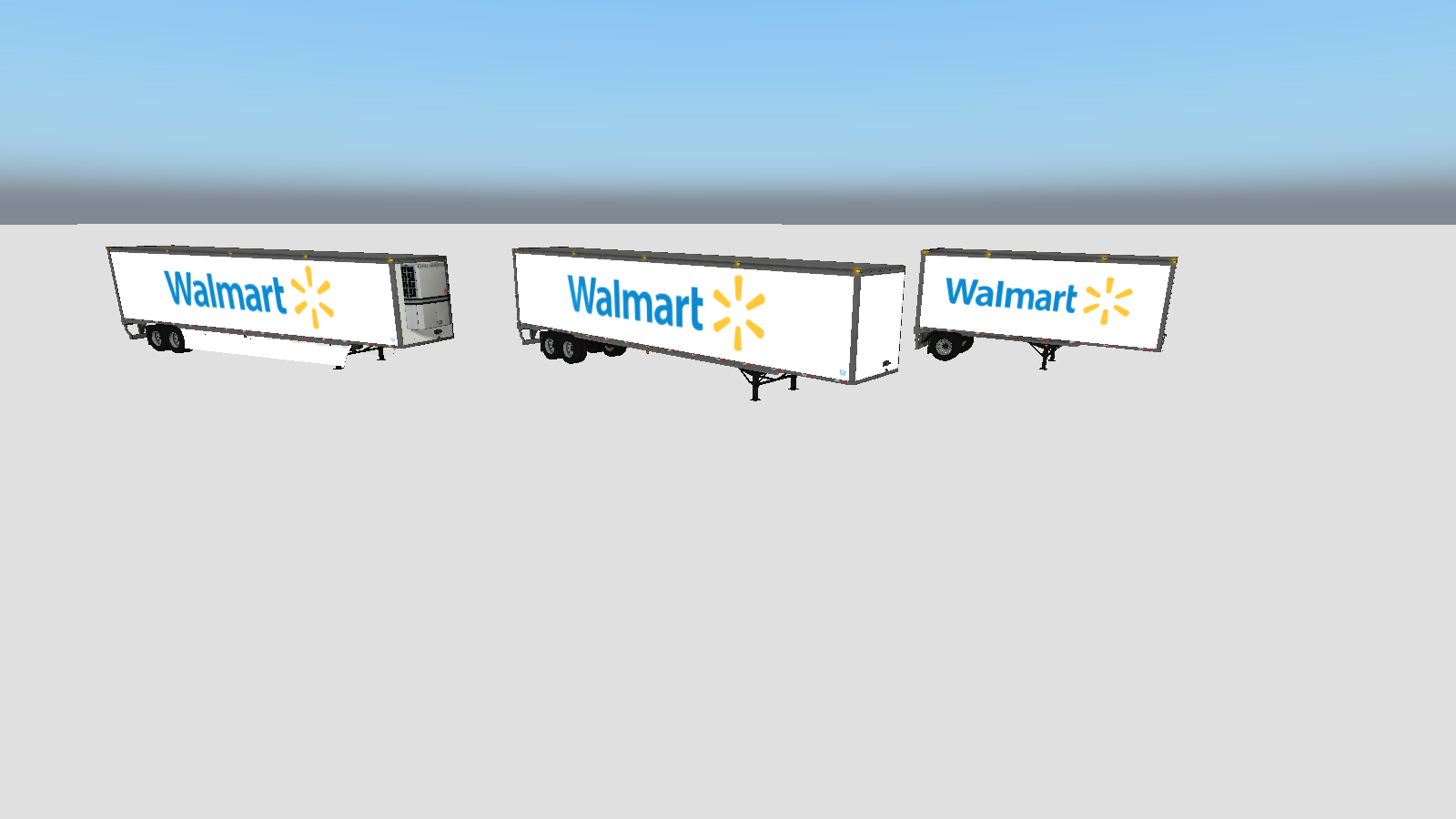 Frequently Asked Questions
Can I use this in media? Go ahead! Make sure to send me a link to the final product too! Chances are I'll want to see it.
Can I modify this? DM me and let's talk first.
Authors

Charger, DarthCain, CuriousMike, TheDude53