Authors

Dkutch, darn_it, eclipse/faustknight, Tenderpaws, Mythbuster, Jaw-4, PRTAudiman, Skyhawk
1969 Dodge Super Bee Pack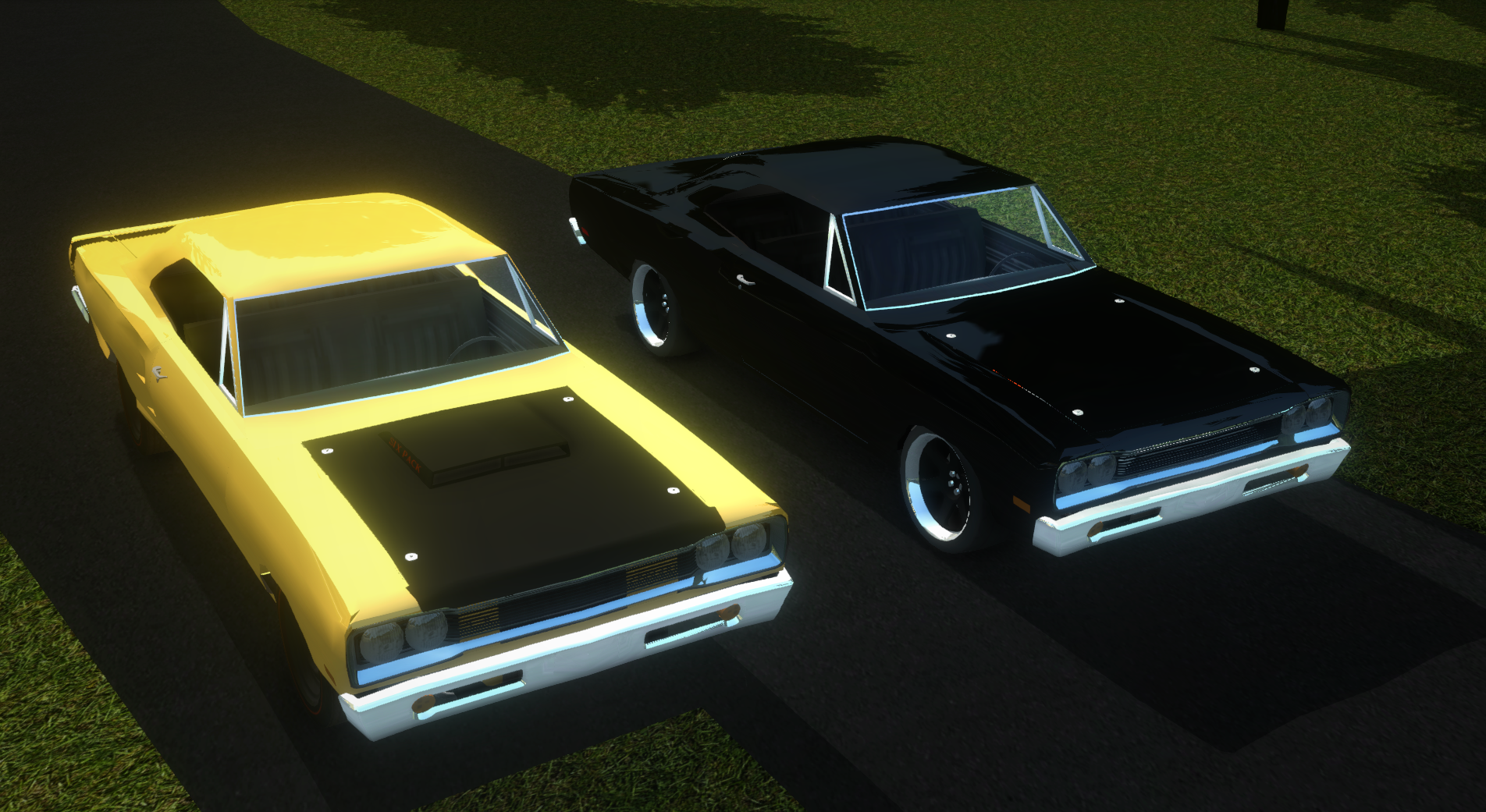 Originally made in 2014, this pack contains two cars. The first is a 1969 Dodge Super Bee 440+6, pictured above as the car on the left. The second car is a custom 1969 Dodge Super Bee Specialized, a customized and turbocharged version of the Super Bee.
Credits:
darn_it: Main 440 engine and U-joints
eclipse/faustknight: Rear Dana 60
Tenderpaws: Transmission
ADR's Carmageddon 2 cars: Some textures
Mythbuster: Support, a lot of testing, and being there for rebounding ideas.
Jaw-4: Testing, support, and being someone to talk to.
PRT-Audiman: Sound and tuning help
Skyhawk: Mini's
Jaimswallace: Awesome teaser video
Dkutch: Everything else.
Beta testers:
97Ram1500
Creak
Dennis-W
Jaw-4
Marlou
Micracer
Mythbuster
Nadeox1
Off-Roader
RockCrwlr
PRT Audiman
ShawnVallance
Silvermanblue
Skyhawk
Straubz
Tmf45
- Dkutch, 2014