One of my last releases on the old forum, the newest 53ft semi trailer available in RoR.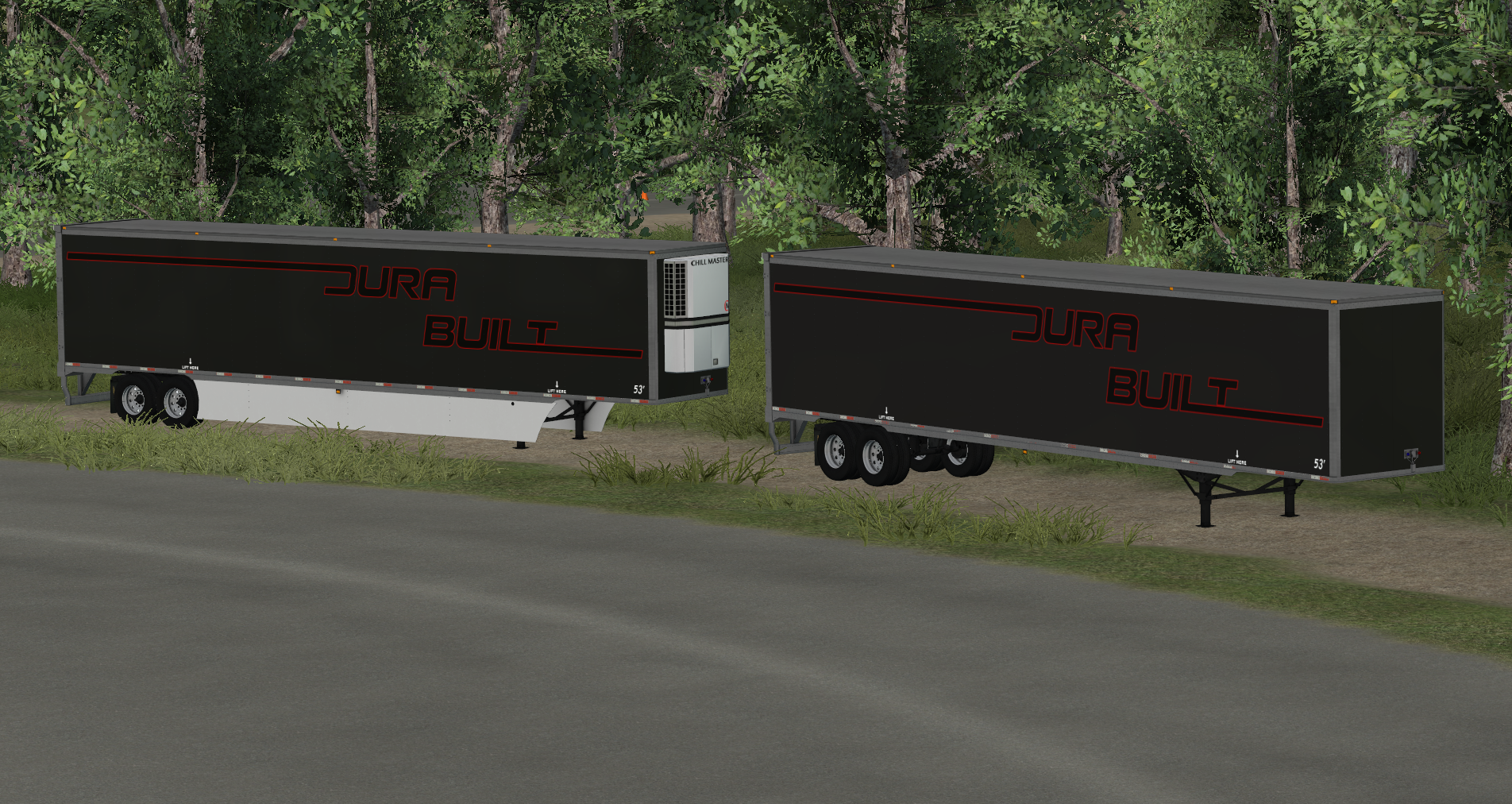 Credits:
@Charger (me) - Everything pertaining to the trailer
Skype (now Discord) group - Motivation and support
Features:
Dryvan and Reefer version
Accurate and detailed model
Flexbody suspension
Flares2+materialflares for the best look at night
Opening doors (Ctrl+F3/F4)
Fully submeshed
Plenty of ties for securing your load
Modding Policy:
Skins are ok to release without my permission, you must use the skinzip system though. As for other forms of modding, you are required to have my permission if you want to release the modification. Modding for personal use is fair-game as always.
Enjoy!