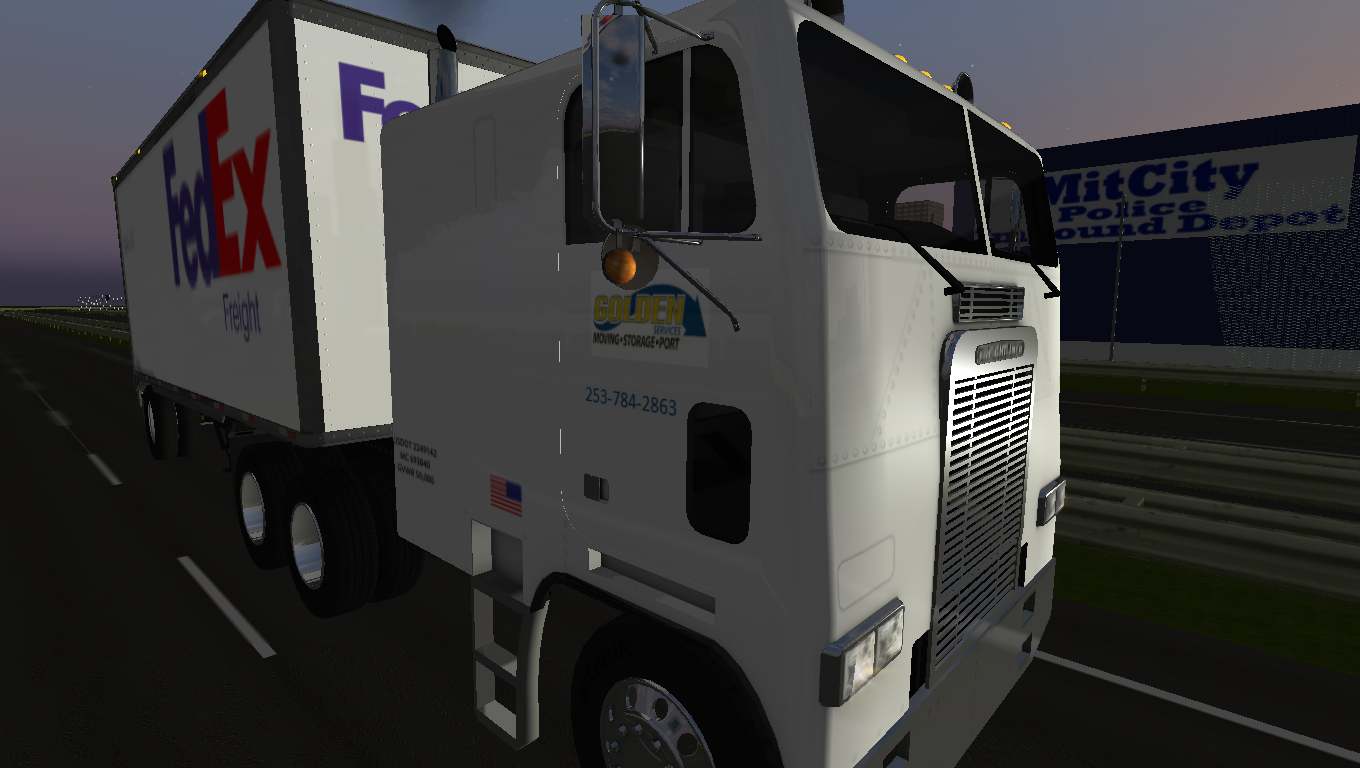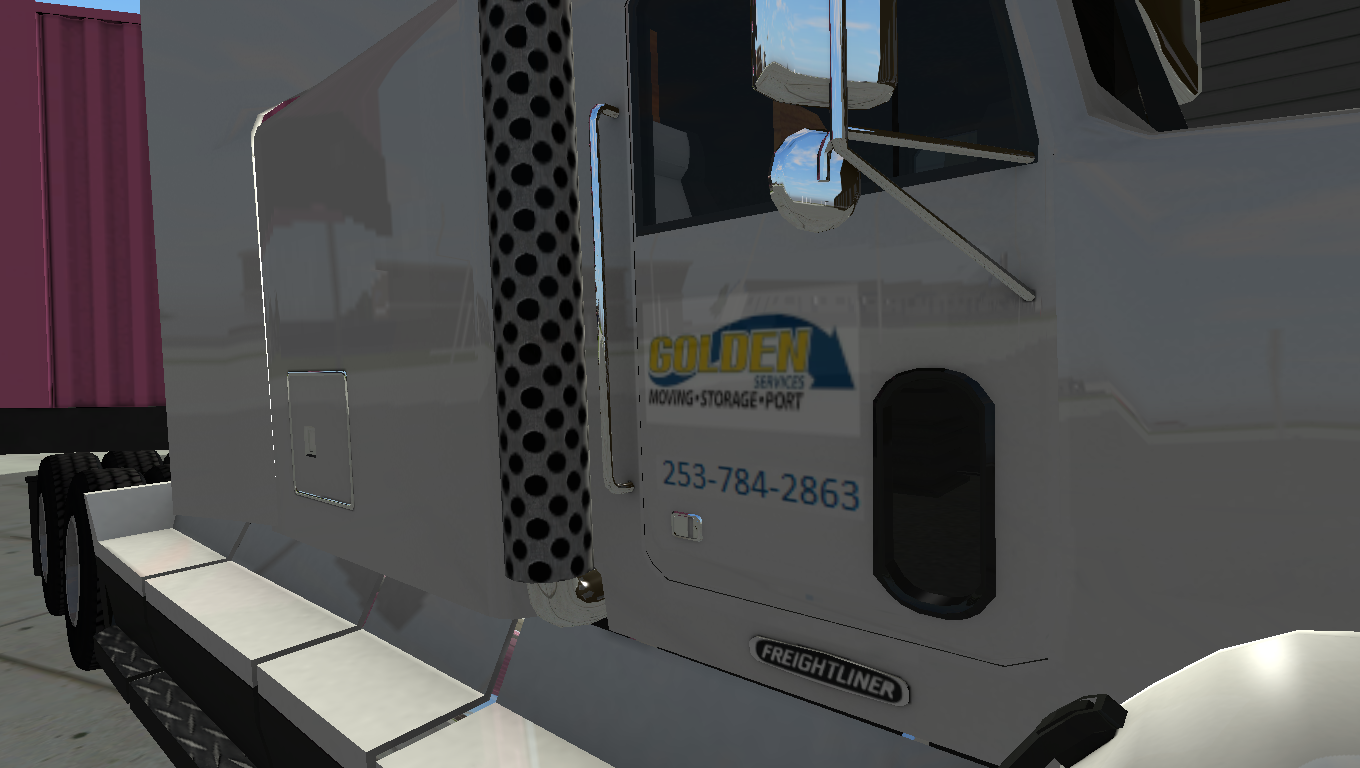 It may be very basic, as its just the logo slapped on the doors (That's how it is IRL).
But its my first ever skin!
Golden Services is a moving company that I know pretty well.
Their fleet consists of Freightliners, so I gave the FLA and the FLD this skin!