M/V Nordia Express passenger ferry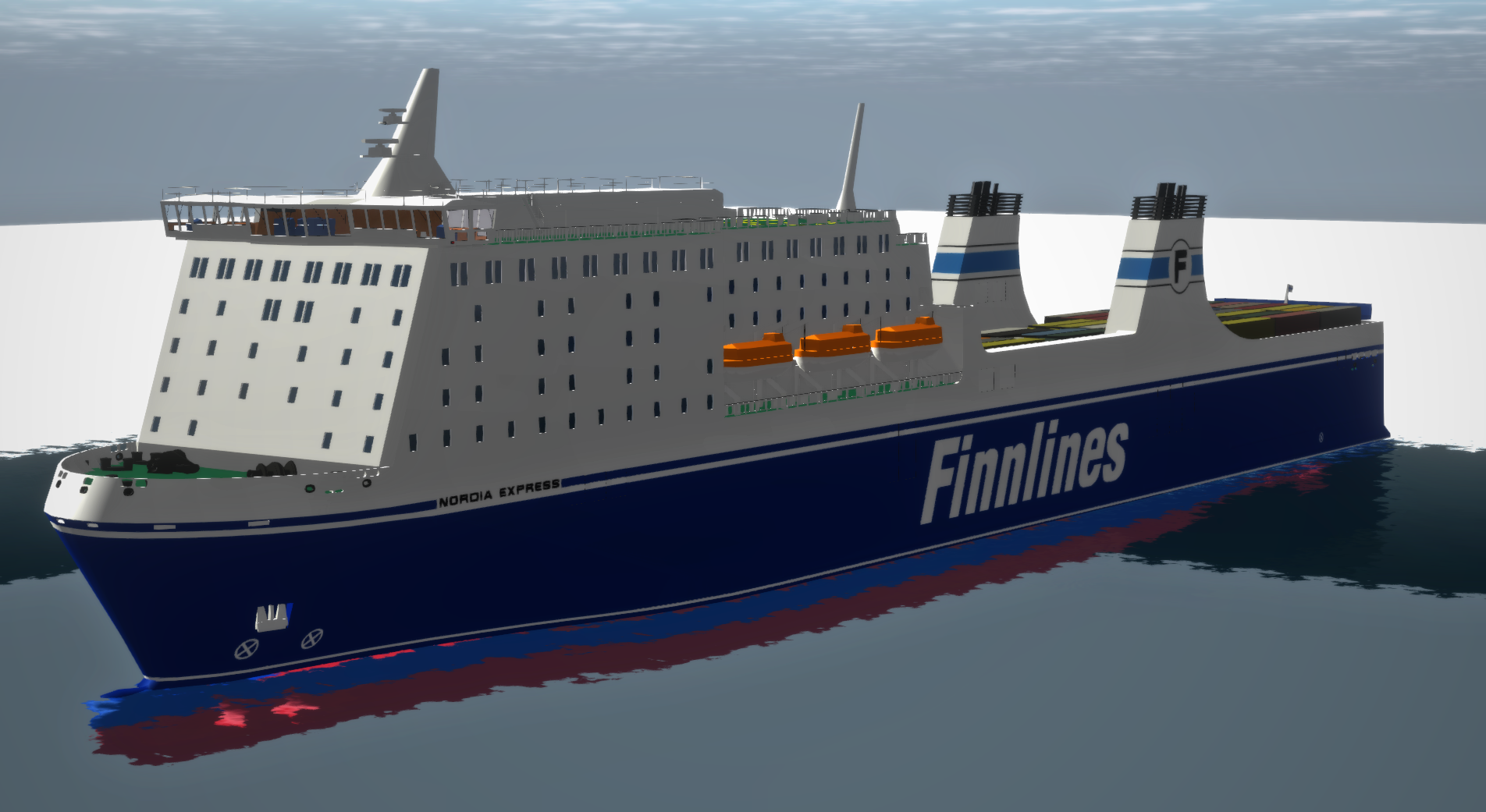 Here it finally is. If not the biggest, at least one of the biggest ships ever built in RoR. It's a 216m long passenger ferry. It doesn't really exist, but it's very similar with these:
http://en.wikipedia.org/wiki/Star_class_ferry
It's still WIP, but here's a beta.
Background:
Operator: 1996- Finnlines Oyj
Port of registry: Oulu, Finland
Built: 1995-1996 Masa Yards, Turku, Finland
Specs
Length: 216m
Beam: 30m
Depth: 7m
Total height: 56m
Tonnage: 43 000GRT
Capacity: 500 passengers, 4,200 lane meters
Engines:
Main engines: 4x Wärtsilä Wasa 9L46 64400 hp
Auxiliary engines: 3x Wärtsilä Wasa 8L32
Emergency generator: 1x Scania Dsc16
Known "bugs":
The car deck's middle wall is not contactable.
The helipad is not contactable
Crashes on some terrains
I recommend to disable the waves when transporting cars on the car deck.
Have fun.
- Kuru, 2010