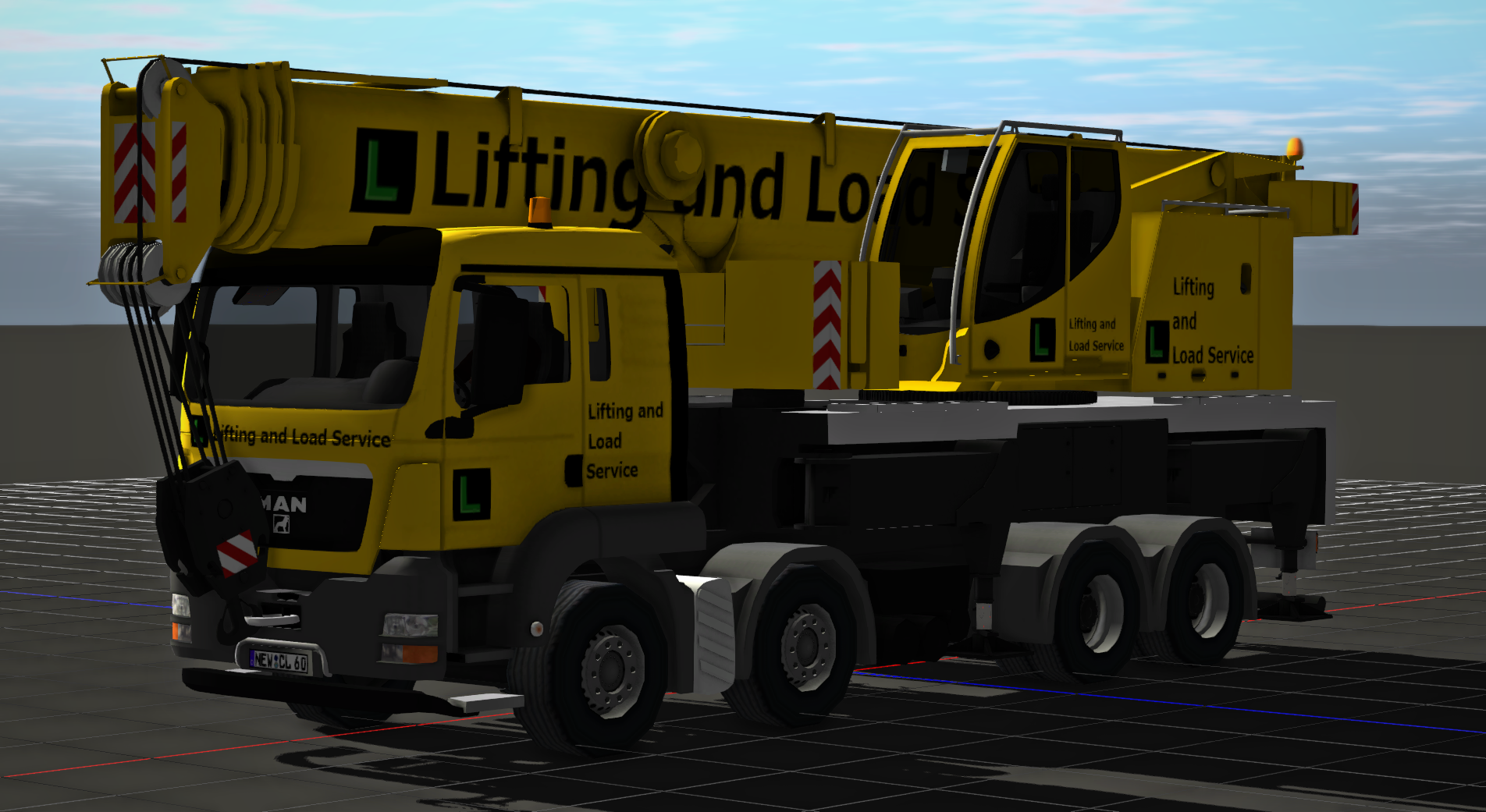 MAN TGS with Liebherr LTF 1060 truck mounted mobile crane
Made by Lenni and Craneman
Do not modify or redistribute this without our permission,
skin mods don't need permission if the skinzip system is used.
Please read the control sheet inside the cranecab.
The crane has hooks at the back to carry Craneman's
manbucket.
Press
ALT+L
to detach the hook before using and
CTRL+T
for a list of commands.