Authors

PrT_Audiman, Miura, Mirfi, LJFHutch, Klink
Tuanga Challenge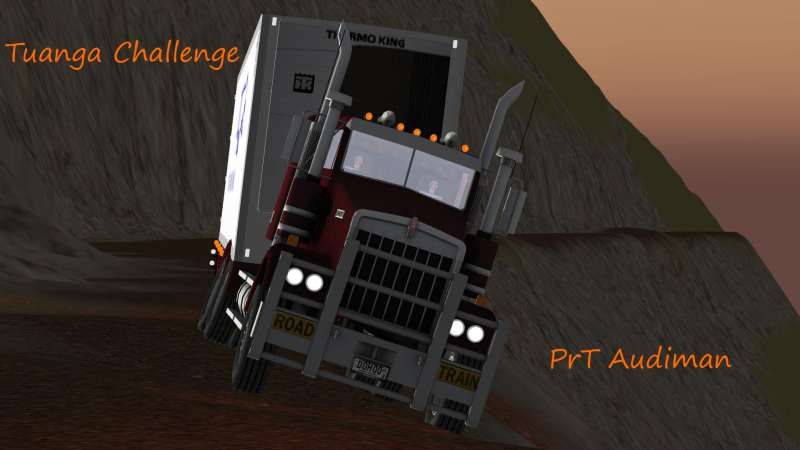 This is Tuanga Challenge, a Death Road-style terrain.
A remote village called Tuanga is in need of supplies for the winter ahead; only problem is, it's 14000ft above sea level, and the nearest depot is next to the sea (how convenient). Your "challenge" or "mission", whatever you might want to call it, is to deliver the supplies safely and quickly to the village. Of course, you'll need to own a truck first. Deliver whatever you think they need, whether it be food or a new log cabin.
With 14km of terrifying cliff edge road, facing 5000ft drops, extremely rough roads, ice patches and hairpin switchbacks, Tuanga is sure to be your toughest challenge to date!
(Includes the regular map, a hillclimb race version, and a version in which you spawn at the top of the mountain. Also includes corresponding FPS versions of each.)
Official Updated Trailer
Credits:
PrT Audiman - Terrain
Miura - for the help i received and the great update
Mirfi - for buildings
LJFHutch - Trees
Klink - Conversion for RoR 0.4+